Digital transformation is challenging for IT outsourcing relationships
Digital transformation has a major impact on companies in any sector. Next to that, service providers have minimal influence in the journey of digital transformation of their customers. This could be concluded after a short survey done during the Strategic Sourcing seminar in the Netherlands.
This year's theme of the seminar was 'The Journey to Digital'. During this event, SourcingExhange together with Nyenrode Business University surveyed outsourcing companies who visited the seminar. Three Questions were asked regarding digital transformation and the status of the company, digital transformation in relation to (out)sourcing and the role of the IT-department that is probably is changing within these companies. More than 20 companies from different sectors participated and all answered the three open questions. It became clear that there are different definitions of digital transformation, different roles of service providers and a different situation regarding digital transformation.

What is digital transformation?
All participants defined digital transformation differently. One company refers to digitalizing forms, others talk about the impact of IT organisation wide. There are not many definitions which can be found, but Stolterman and Fors state that digital transformation refers to the changes associated with the application of digital technology in all aspects of human society[1]. For companies, this definition is probable too vague. Solis and her collegue researchers from the Altimeter group define digital transformation as the re-alignment of, or new investment in, technology and business models to more effectively engage digital consumers at every touchpoint in the customer (B2B or B2C) experience lifecycle.[2]
Digital transformation & impact organisation
The participants of the survey all underpinned that IT is becoming more and more important for the organisation they work for. Examples are that data mining is helping creating competitive advantage, but also if employees are able to work worldwide on one platform. These examples do not differ that much from the developments of the wave of automation that happened during the end of the last century. However, during that time the IT-department got more mature and the business IT gap was created. With digital transformation wave nowadays, IT is strategic and transforms the complete organisation. During this digital transformation, IT becomes business and business becomes IT. All companies that participated also underpinned this transformation more or less in their organisation. Another conclusion of the answers given in the survey was that there are some sectors where organisations are almost completely digital, like the retail- and banking sectors. However, the approaches differ from one sector to another to transform the organisation digitally. That can be done on systems on the back-end, but most of the time real digital transformation starts in the business. This impacts the architecture on the back-end, whereby the IT-department has to govern it end-2-end.
Sourcing challenges and digital transformation
Digital transformation challenges sourcing strategies and every company has a different approach for tackling this challenge. One of the participated companies reconsiders (cl)outsourcing again, due to the many standardised solutions like SaaS and Cloud. Another company is looking for possibilities for their service providers to engage in their digital transformation journey. There are also still companies that are going to outsource for the first time. Their digital strategy has created this strategy. Another company is trying to mature its multi-sourcing environment, trying to get innovation from a combination of service providers.
In these times of digital transformation, companies move between two extreme sourcing strategies; doing everything yourself of outsource as much as possible. One company has more than 80% of its IT in-house. Another company only has outsourced everything and only governing the services delivered and the demand side. The strategy looks like if it is sector independent. For some interviewees it has a historical reason, e.g. bad outsourcing experiences. Even if everything is outsourced successfully, thinks changes due to digital transformation. Last decade, companies moved from many service providers to as few as possible. With the introduction of all the cloud providers, outsourcing companies are getting more and more service providers again. The ultimate challenge in this development is to get pone homogenous IT landscape. Therefore, service integration is getting more and more important. Next to service integration, interviewees see that co-sourcing is also getting more and more important, in order to continuously transform digitally.
The role of service providers
Most interviewees admit that their IT landscape is not unique. And with the easy of using cloud services, more and more business transform. It looks like the IT-department is getting in the lead and is not only supportive to the business anymore. Therefore, this development could have a positive influence on the role of service providers. In practice, this role still differs hugely. Some service providers play only a small role in a project. Others are part of the digital transformation of the company.
One of the interesting conclusions is that many interviewees found that their partner still isn't innovative enough. They do not see a proactive role of their service providers. The question off course then is how mature the outsourcing relationship is and if the standard services are delivered resulting in a high level of satisfaction. Some interviewees also stated that the smaller service providers do not have enough capacity to deliver innovations. In the end, many companies are at the beginning of their digital transformation journey, and this results that the sourcing strategy is not aligned at all with this journey.
---
[1] Erik Stolterman, Anna Croon Fors, "Information Technology and the Good Life", in: "Information systems research: relevant theory and informed practice", 2004, ISBN 1-4020-8094-8, p. 689
[2] Brian Solis, Rebecca Lieb, Jaimy Szymanski, the 2014 state of digital transformation, 2014, Altimeter website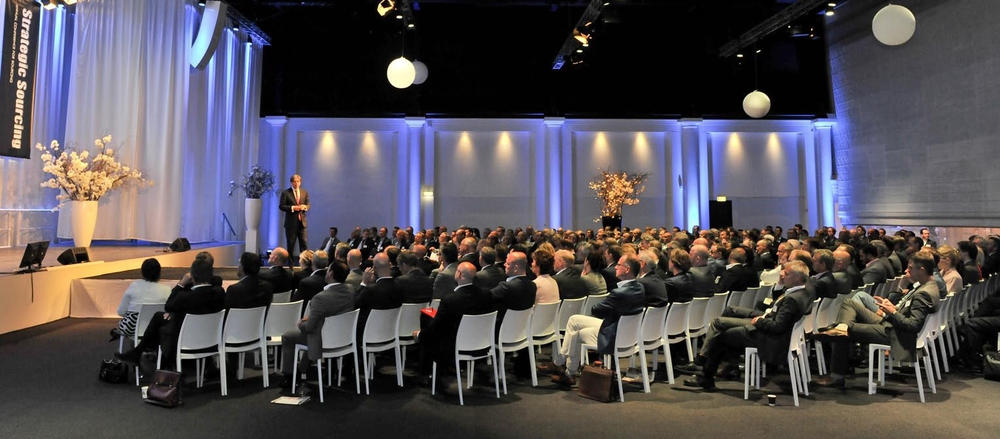 Back to the overview