Whitebridge Consulting rolls out its new branding and house style
After the launching a new website end of last year, Whitebridge Consulting now also rolled out the new branding and house style in business cards, presentations, word templates and invoices.
The new design brings a fresh look to the old logo and house style after nearly 10 years, and enforces the positioning and brand personality we are striving for.
The design has been done by Kris Kras Design and the implementation of the website by 7U Digital Originals.
Hope you like it!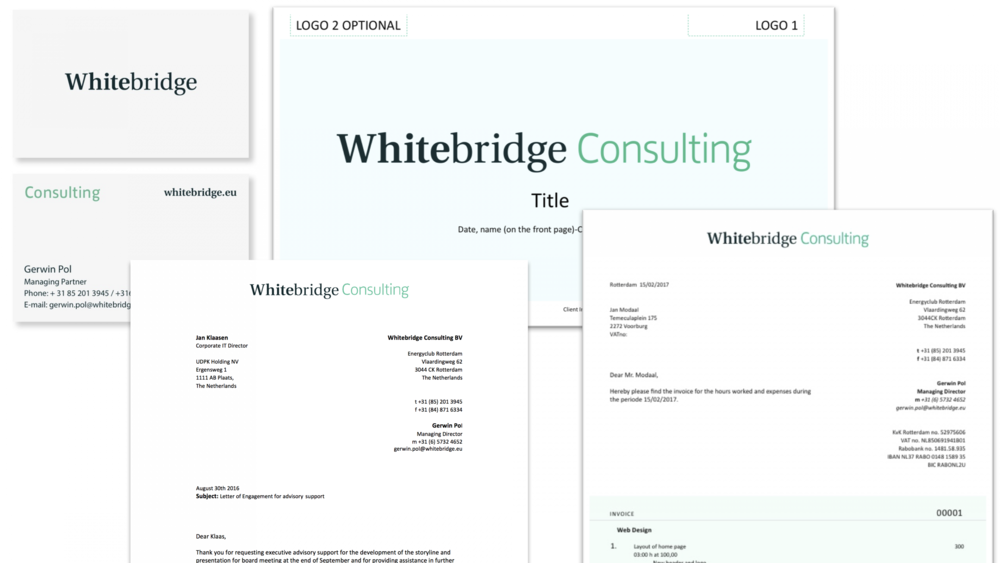 Back to the overview